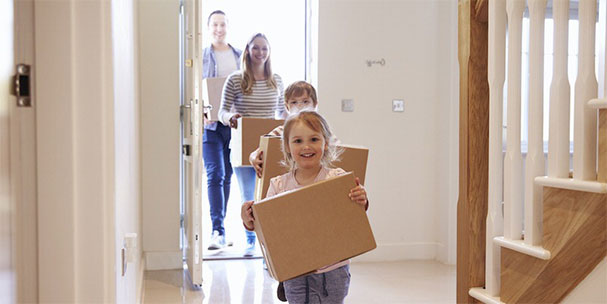 Buying a home for the first time can leave you feeling a little lost – not to mention confused about all the costs and fees. If you've never done it before, there are certain aspects you won't know. And that's okay. It's a learning experience.
And if you're reading this, you're likely doing your due diligence and getting in the proper research before you make that big jump. In other words, you're heading in the right direction (good job!). So without further adieu… Here are our top 5 tips for first time home buyers in London, Ontario.
1. Create a Budget, Then Stick To It
Before you begin house hunting or even looking up houses online, draw up your budget. Look at your finances. What have you saved? What can you afford? For homes that cost $500 000, your minimum down payment is 5%. That means you'll have to be able to at least put down $25 000. Then, you want to make sure you can afford the mortgage payments, monthly utility bills, furniture, and more.
Lay it all out before you start hunting. That way you won't make any impulse decisions – or decisions you may regret down the road causing financial panic later. The next step here will be to get a pre-approved mortgage. Once you have that and a budget laid out, you can start viewing homes.
2. Make a List of Priorities
What do you absolutely require in your home? What don't you? While you should be flexible, buying a house is probably the biggest investment you will ever make. Don't end up with a place you don't feel comfortable in or particularly love. Your list may include location, amenities close by, layout, the number of bedrooms or bathrooms, and much more. It varies from person to person and solely depends on your lifestyle and preferences.
And don't worry – your list can always change. As you find out more about what's on the market, you can re-evaluate and change it as you please. Or you can wait until you find that perfect house.
3. Get a Real Estate Agent
A real estate agent knows the market and can help you find exactly what you're looking for – probably faster than you can. They have the knowledge you require. They can save you time and hassle. Do your research and find a good match for you and your family. Make sure you choose someone with experience and backed-up credentials or qualifications (Hint: Check their customer reviews!).
4. Ask About Closing Rates
Once you have your real estate agent, ask them what the expected closing rate cost is going to be. Add this into your financial plan. You don't want any unexpected expenses arising. Plan ahead so they don't happen.
5. Think About the Future
A lot of people buy what they love right now and not what they will need in say 5 or 10 years down the road. Will this place be suitable for your 5 or 10-year plan? Think long and hard about this. Remember, it's a big investment. You'll likely want to stay in your home for the next few years – what will you need? Does it have room to grow if you are planning to have a family? Look into the future and account for it right now.
Happy house hunting!
For more information on homes in and around the London area, contact Team Forster. Our team is ready to help you find your perfect first home. Outside of London, view every home for sale in Ontario here.
This article was written by Kurtis Forster.